2010 had to have been one of the busiest years for me to date! After finishing school last year, I decided to focus more on dancing in 2010 and looking back, all I can say is "Wow!" So without further ado, here's a recap of some of the highlights of 2010: The year we made contact!
January
Started the year out strong and brought Richie Rich out to Montreal for a week of serious training with me, Trek and Boombo. Not only did we train hard, we also got down in the clubs as well. It was a great opportunity to learn and hang out with one of my close locking mentors! Much respect Richie!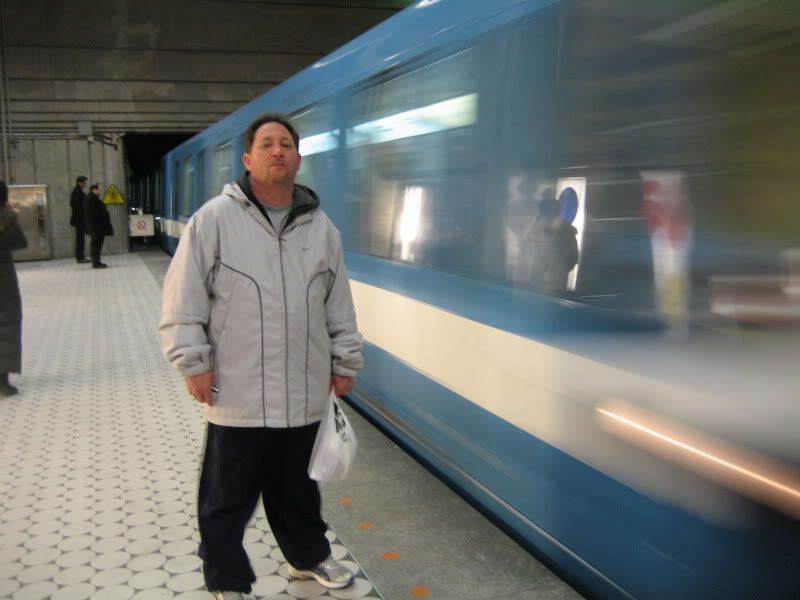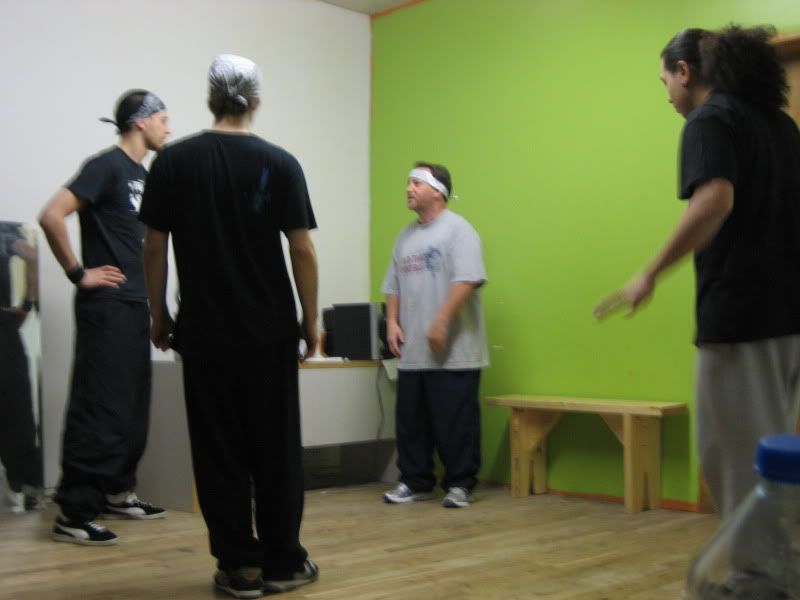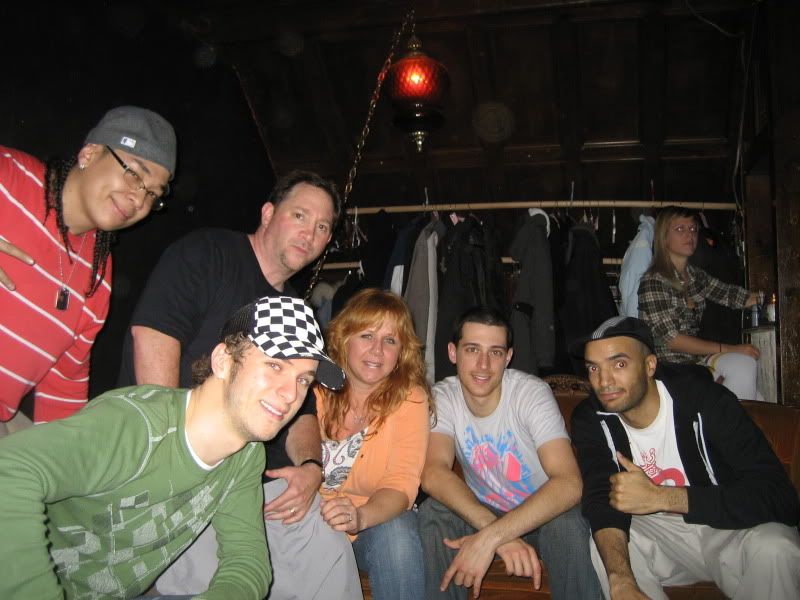 At the end of January I was asked to judge a youth bboy battle in Montreal called Braggin Rites alongside Bboy Zig (Fresh Format) and Firestarter. It goes down at the end of January at the YMCA and a lot of young people come out to the FREE event! I always have a fun time and the circles are always exciting, especially with all the hungry up and coming bboys/bgirls!
The next day I organized the first installment of Real City Cyphurs. After 5 events in Hamilton, I moved the event to Montreal and set the first event up as a pure jam with open circles and call-outs. A lot of dancers in the scene came out and we raised money for a local charity that does humanitarian work in Haiti. Thanks to all who supported and a shout out to DJ Ruby Jane, DJ Frank Blvd, Alan Cross, DJ Professor Groove and Alan Gilmor for all their help! Check the video coverage of RCC by 33 Mag
February
February started off on a sad note with the recent passing of Greg Campbellock Jr of the Original Lockers. He was a great man and a very good teacher. I was lucky to have been able to meet him and become his friend. He is missed but never forgotten!
We also had to say goodbye to the weekly funk night in Montreal: Love Disco Style. After almost 2 years the night came to an end. Although there have been some great jams in the city, there has not been as strong a weekly night as the nights we've had at Vinyl. Much respect to DJ Bain Magique and DJ FUNK for keeping the funk alive in Montreal!
I returned to Hamilton for a Valentine's Day party and managed to squeeze in a locking workshop at McMaster University. Shoutouts to MBC for setting it up!
February finished off with one of the best bboy jams I've been to in a long time: The Fresh Format Anniversary. It was a 2 day event with some dope circles and battles featuring bboys from all over Canada. Much respect to FF. Here's a battle between me and Wa (Overev crew)
March
After 3 months of serious training Treklock and I ventured to Paris for the 2010 Juste Debout. It is the biggest event for streetdance in the world right now. It was a tough contest but Trek and I made it to the semi-finals in the locking category. Shoutouts to all the dancers who participated and Speed Crew (China) for the win. Here's a clip of our first round battle against Seiji'z (Japan)
April
April was a quiet month but I did teach some classes in Ottawa and Toronto as part of a Spring mini-teaching tour.
May
Out of all the travels this year I would have to say the voyage to and from Porto for Eurobattle 2010 was probably the most stressful! Although the event was really good and well organized, the flights and delays I had to deal with, including being stranded because of the volcanic ash cloud form Iceland made this a really frustrating trip. Let's not focus on the bad though, instead check out my battle against Clara Pons (Spain).
Returning to Canada, the month finished off by judging a bboy battle in Drummondville and a locking workshop in Montreal. Here's a photo from the MTL workshop
June
I went went back back to Cali Cali in June. Mikey Disco organized the Homecoming LA event which was a qualifier to R16 in Korea. There were some good battles at this event, including the battle between me and Shy Guy. Shy ended up winning the whole event and repped at this year's R16. Much respect to you bro, you've come a long way! While I was in LA I also spent some time with Richie, OG Skeet and Loose Caboose as well as the weekly Funk night at Carbon with Dam-Funk. Check out the photo of the impromtu class Caboose taught at Homeland one night. Nothing like being in California listening to funk on the radio. Hope to go back soon!
July
The summer started out with a funked out wedding. Boogaloo Storm of the Fantastic Poppers got married so me and Ruby Jane went to Toronto and joined the funk family for a really dope party. It was a good excuse to rock the zoot suit I picked up in LA the month before!
At the end of the month I participated in the Just For Laughs bboy battle that takes place every year in Montreal with one of the city's top bboy crews that I was recently put down with: Illmask. I was also a guest judge for the all-styles contest. Check the clip of Illmask's battle against Guilty Bratz (Toronto)
August
Summer in Montreal is Hip Hop festival time. One of the most anticipated annual events is the Under Pressure Graffiti Festival that is held every year in downtown Montreal. Writers come from all over Canada and the US and there is always MCs DJs and bboys at the jam. This year I was asked to judge the bboy battle. Check one of the highlight videos of the event
I also headed to Trois Rivieres in the heart of Quebec to judge a bboy battle at another HipHop festival: Ground Heroes. This event was a small underground jam but I was very impressed with you the upcoming talent from Quebec City, in particular Foreign Mind crew. Much respect to fellow judges Gigo (QC Roc) and Blaise (Aktuel Force). Check the semi final battle between Foreign Mind and Mystical Crew
September
The month started off with a special visit and workshop by Woong and Eun (from Originality and Lock'n'LOL – Korea).
At the end of the month, Bboy Sao from Area 51 crew organized a large bboy event called Born 2 Serve which featured some international guest bboys as well as a concert by Raekwon! Much respect to Sao for making this event happen in Montreal. Here is a battle between Illmask and Sweet Technique (MTL).
October
The remainder of the year was spent overseas as I started my European tour for 2.5 months. I visited 11 different countries and taught over 16 workshops in 20 cities. It was an incredible journey and I met many good people along the way. Thank you to everyone who made the trip possible and I hope to be back soon. Below is the highlight reel of the UK Champs in London as well as a judge solo I did in Tallinn, Estonia.
November
The tour continues with a mini-tour through Lithuania and Ireland, as well as visits to Budapest, Dusseldorf and Madrid. Check the highlights of workshops in Lithuania, Budapest and Madrid as well as my judge solo from an event in Budapest.
December
Finally the tour ended off with a return to the UK where I payed a visit to Liverpool and London, where I taught some workshops as well as a special guest lecture at the University of East London. Shoutouts to the Funkymentals (Liverpool), Mary Jane , DJ Zulu, Pat Cesar and DJ Renegade (all from London) for making the last leg of the trip a memorable one.
Liverpool
London
Upon finally returning to Canada I took some downtime to reorganize, recharge and start planning for 2011. Thanks again to everyone who made 2010 such a special year especially Gemini (Locking4Life), Richie Rich and OG Skeet (Lockerlegends) for all your mentoring and advice over the year. Just looking back on this blog there was so much that happened! I am very greatful and humbled. Be sure to check www.scramblelock.com for updated info on events, etc and keep the funk alive in 2011!